We are here to serve you wherever you are in your life journey: single, married, divorced, widowed with family, without family, young adult, middle aged, mature adult, senior citizen, special needs, separated, engaged or whomever we missed.
​WE ARE ALL CHILDREN OF GOD!
Our Faith Journey is for everyone...All are invited.Children don't come with instructions or directions. It is with our faith, our perseverence, our love, and our tough love, that we come to be the parent's that God wants us to be. We are the primary "sharers" and example for our children, whether they are just born or in their teens....they need us.
​
At St. Francis of Assisi we understand the busy lives of families in this generation. "It's not like it used to be." Therefore, we believe in a different approach. We will work with you to fit around your schedule. Click on the appropriate page and hopefully you will see that along with offering Masses with our programs, we not only share our faith with the children, but also, with the family. We offer families a time to build community, perform service, and share their faith with others, helping all of us to make our RELATIONSHIP with Jesus a little stronger.Jean Hymes - Director of Faith Formation
Lei Dean - Assistant
Call us at 627-3357
Email us at sfareled@gmail.com

Powered by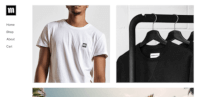 Create your own unique website with customizable templates.